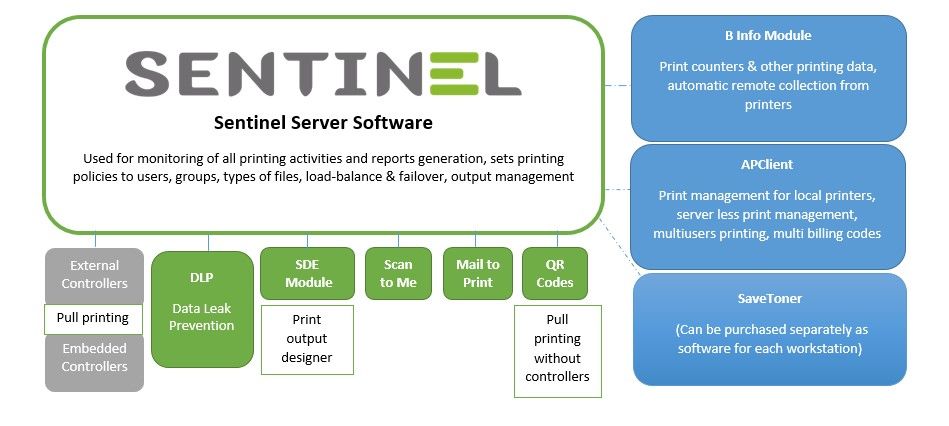 Sentinel server software is used for monitoring printing activity and producing printing activity reports.
When used with controllers it completely secures printing devices, prevents data leak and data loss through printers, secures print, copy and scan functions, sets permissions and printing quotas.
Managing printing output, all aspects of printing, copying and scanning as well as user authentication can be customized according to customer needs with powerful scripting.
Distributed printing via WAN or VPN can be set up using any data source (Unix, Mainframe, etc.).