Collect printers counters automatically & schedule printer counters reports
BInfo Sentinel Module automatically collects printer counters information from all printers in the organization – both network and local printers (with Sentinel APClient or BInfo client used). Any make, a model of printer and any type of connection are supported. New network and connected locally printers are discovered automatically.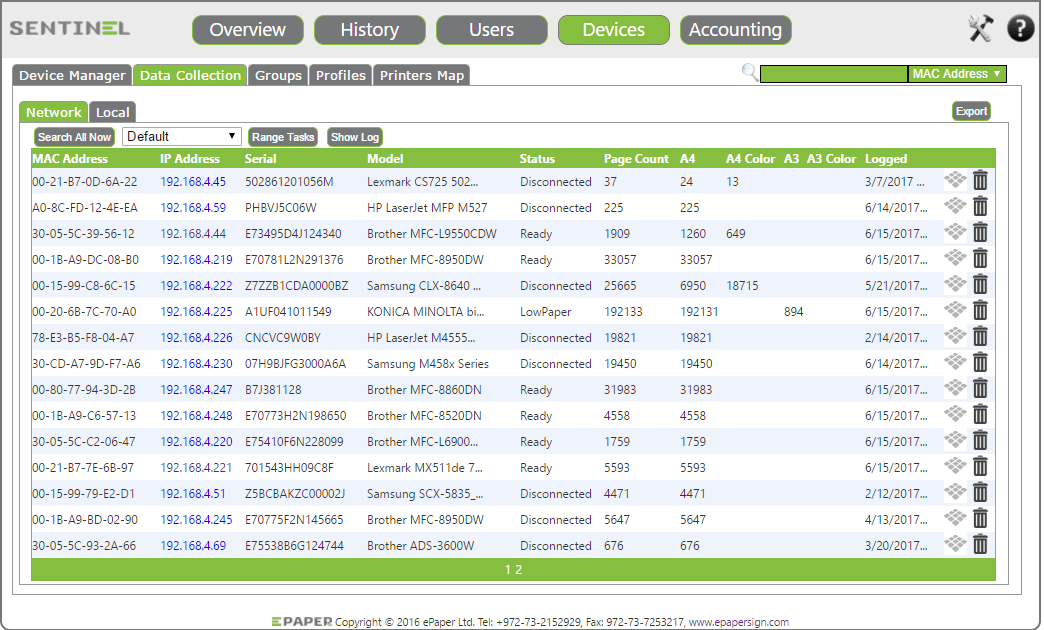 Network printers monitoring, automatic collection of printer counters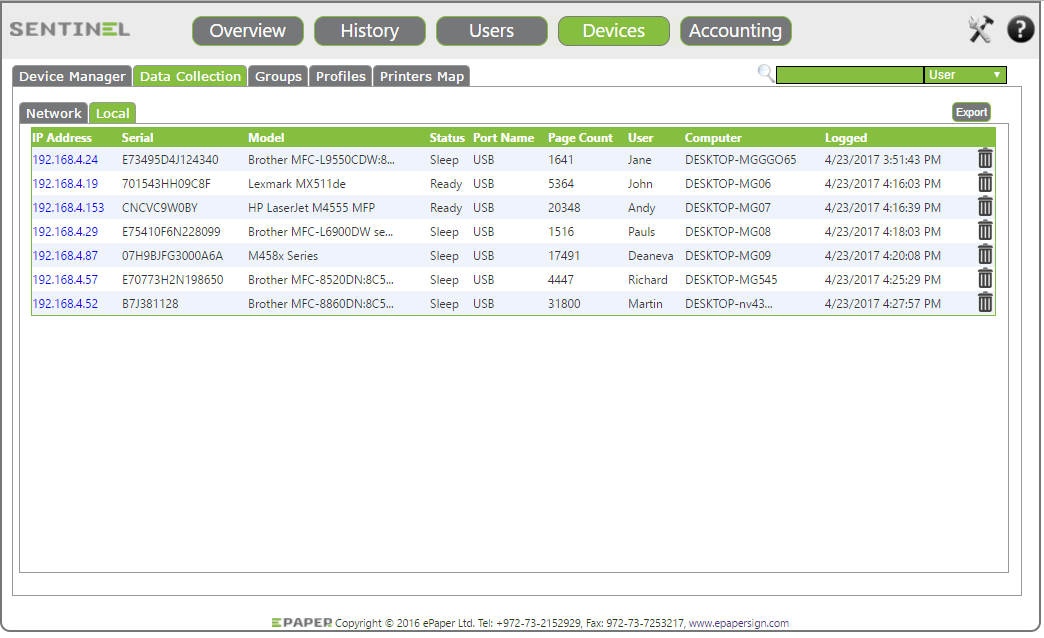 Local printers monitoring, automatic collection of printer counters


BInfo Sentinel Module collects print data as the number of pages printed or copied (including page size and color information), printer status, toner or ink level, IP address, model, serial number, MAC address.
The collection of printer counters reports can be scheduled. This data can be acquired remotely and sent by e-mail.
BInfo can track not only status but also physical location of network printers.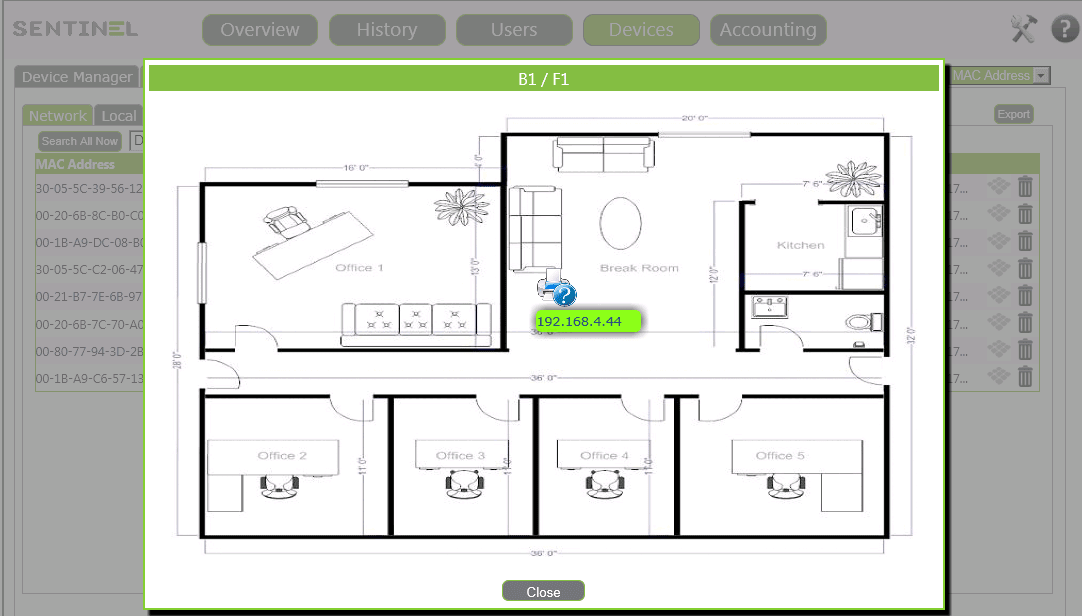 Tracking network printer location
BInfo Sentinel Module reports are used to:
Charge clients of Managed Print Services companies accordingly or
By IT department of any company to track and monitor the status of printers & automatically collect printer counters data.
MIBs data collection via SNMP

Accurate Print Usage Reporting Based on Printers MIBs (SNMP Data Collection)
Print usage report is based on information collected from printers' firmware (MIBs), it's absolutely precise and is demonstrating a number of pages actually printed.
MIB objects are accessed through the Simple Network Management Protocol (SNMP) from both network and local printers. Our software reads and supports all kinds of MIBs both default for any printer and manufacturer, and additional MIBs. MIBs specific for only some models and manufacturers can be configured in our system.
For accurate print data collection and analysis, MIB data should be scheduled according to customer needs.
Purchasing BInfo
BInfo Sentinel Module can be purchased as part of Sentinel Print Management Software package as an additional module or bought separately for printer counters data collection only. If BInfo module is purchased separately, the BInfo package consists of BInfo server and BInfo client. BInfo, in this case, is used for monitoring and reporting only.
Try BInfo
BInfo printer counters collection module is included in full featured Sentinel Free 60 days Trial and is available for download below: