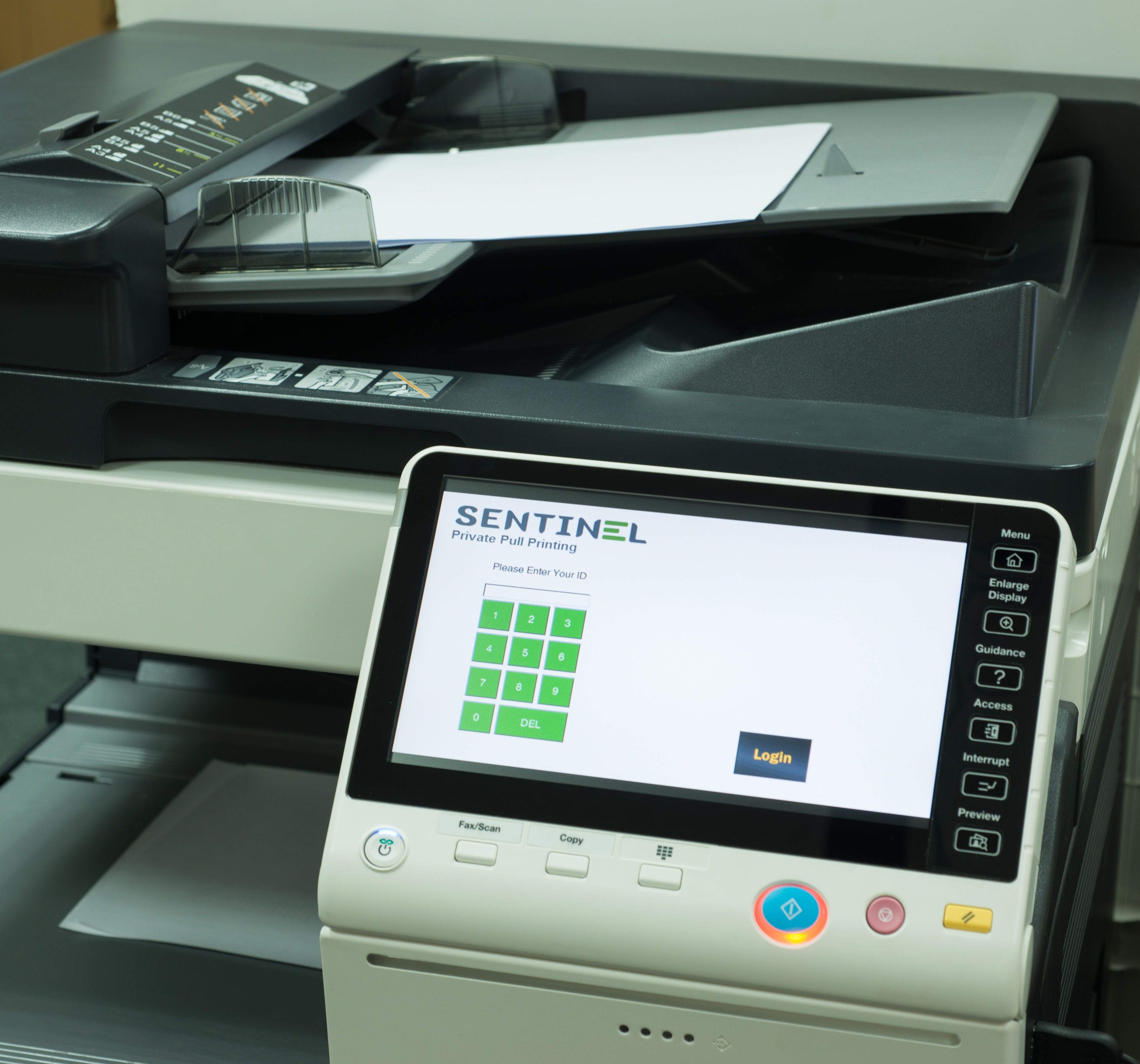 Sentinel embedded printing software integrates directly with Multi-function printer (MFP) devices.
Sentinel print management software provides efficient administration and optimal user experience. Sentinel solutions have been certified by leading printer manufacturers to provide full-function pull printing services that are embedded in the printer. Customers benefit by using less hardware in a seamless printing solution. 
Sentinel's embedded solution is a software-based application which is integrated into the Multi-Function Printer (MFP) and uses its panel to operate the system. A USB-connected RFID reader can be used in conjunction with the embedded solution to enable identification of the user via his/her employee ID card.
Sentinel embedded print release controllers are supported by Lexmark, Brother, Toshiba, Develop, Konica Minolta, Samsung, HP, Xerox, Sharp MFP & MFD printers. Support for Ricoh coming soon.
To receive a complete list of supported MFP models, or additional information about Sentinel's embedded solutions, contact us.
---
Direct Development Cooperation for Partner Certification
ePaper Ltd has partnered with these leading manufacturers via development agreements and business partner programs to create partner-certified interfaces for their printers, click to see list of supported models: