Sentinel provides a wireless, secure, seamless, printer access control solution.
Sentinel is a cloud printing solution for organizations, providing web-based administration, simple deployment, and charging by department for actual printer use. Users access their own print jobs on demand, pulling print jobs via mobile devices, easily scanning to folder or email, forwarding emails and attachments directly to print, and picking up their secure printouts only upon authentication. Your company benefits from reduced printing costs, tighter and simplified management, improved IT help desk efficiency, and users who are confident that their printouts remain confidential, all while lessening the company's environmental impact.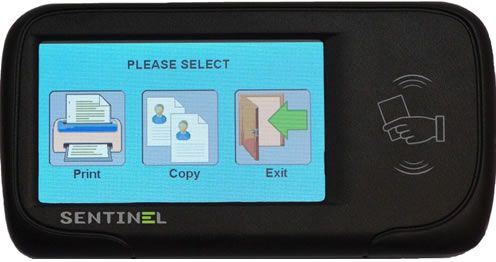 Sentinel external controller (optional)
Sentinel integrates with the existing SQL server, LDAP, and mail server.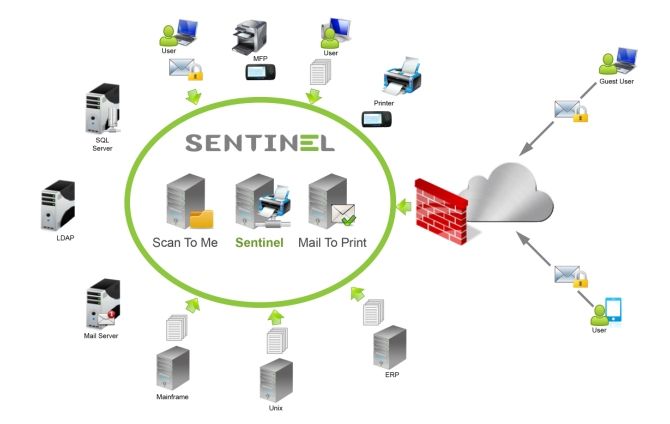 Sentinel components in a typical network and their interaction with the internal and external entities of the organization
Watch a video of Sentinel embedded in a Lexmark printer